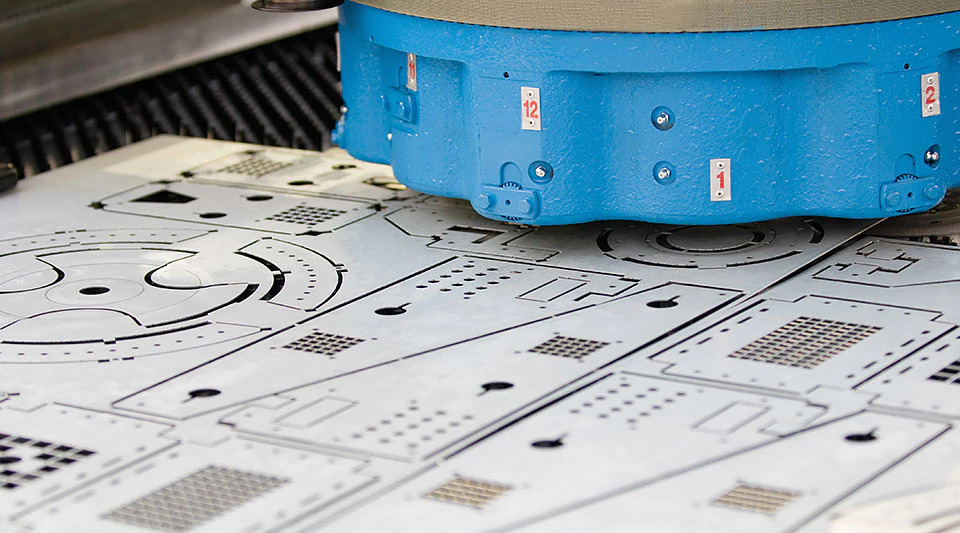 INVENTOR NESTING
CAD-embedded, true-shape nesting tools for Inventor.
(Available only in the Product Design & Manufacturing Collection)
What is Inventor Nesting software?
Inventor® Nesting software helps you optimize yield from flat raw material. Easily compare nesting studies to optimize efficiency and reduce costs, and export 3D models or DXF™ files of the completed nest for cutting path generation.
Inventor Nesting is available only in the Product Design & Manufacturing Collection
The Product Design & Manufacturing Collection delivers tools that work right inside Inventor—including advanced simulation, 5-axis CAM, and nesting, plus AutoCAD and Fusion 360. The collection includes:
Inventor
Inventor CAM
AutoCAD
Factory layout tools for production planning
System Requirements For Inventor Nesting
Operating System
64-bit Microsoft® Windows® 10. See Autodesk's Product Support Lifecycle for support information.
CPU
Recommended:
3.0 GHz or greater, 4 or more cores

Minimum:
2.5 GHz or greater
Memory
Recommended:
32 GB RAM or more

Minimum:
16 GB RAM for less than 500-part assemblies
Disk Space
Installer plus full installation: 40 GB
Graphics
Recommended:
4 GB GPU with 106 GB/S Bandwidth and DirectX 11 compliant

Minimum:
1 GB GPU with 29 GB/S Bandwidth and DirectX 11 compliant

See the Certified Hardware
Display Resolution
Recommended:
3840 x 2160 (4K); Preferred scaling: 100%, 125%, 150% or 200%

Minimum:
1280 x 1024
Pointing Device
MS-Mouse compliant
Productivity: 3DConnexion SpaceMouse®, driver version 10.7.0 or later.
Network
Internet connection for web install with Autodesk® Desktop App, Autodesk® collaboration functionality, web downloads, and licensing.

Network license manager supports Windows Server® 2016, Windows Server 2019 and the Windows 10 desktop versions listed above.
Spreadsheet
Full local install of Microsoft® Excel 2016 or later for workflows that create and edit spreadsheets. Inventor workflows that read or export spreadsheet data do not require Microsoft® Excel. See Inventor Excel Requirements for more information.

Office 365 subscribers must ensure they have a local installation of Microsoft Excel.

Windows Excel Starter®, OpenOffice®, and browser-based Office 365 applications are not supported.
Browser
Google Chrome™ or equivalent
.NET Framework
.NET Framework Version 4.8 or later. Windows Updates enabled for installation.
CPU Type
Recommended:
3.30 GHz or greater, 4 or more cores
Memory
Recommended:
64 GB RAM or greater
Graphics
Recommended:
4 GB GPU with 106 GB/S Bandwidth and DirectX 11 compliant