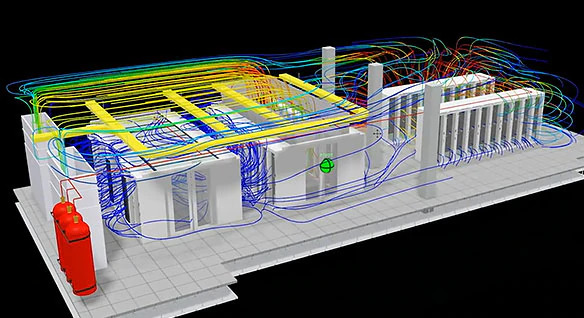 AUTODESK CFD
Computational fluid dynamics simulation software
What is Autodesk CFD?
Autodesk CFD is a computational fluid dynamics simulation software that engineers and analysts use to intelligently predict how liquids and gases will perform.
Autodesk CFD helps to minimize the need for physical prototypes while providing deeper insight into fluid flow design performance.
Design systems with fluid, thermal, and motion insights
Autodesk CFD provides engineers with a range of powerful tools for system design optimization.
Fluid flow and free surface movement
Thermal management for electronics cooling
BIM integration for occupant comfort of HVAC in AEC and MEP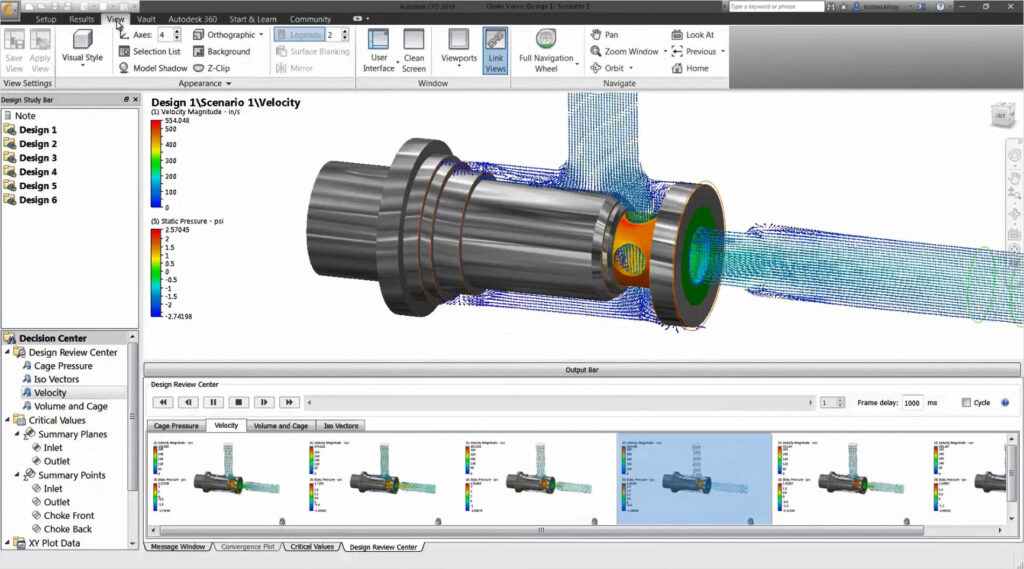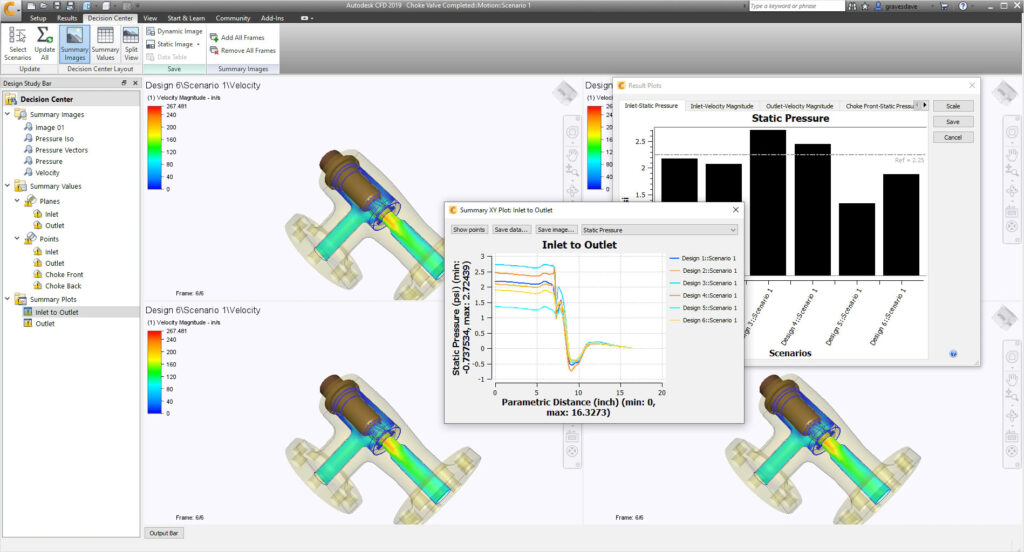 Automate design studies for improved efficiency
The Application Programming Interface (API) and scripting functions expand the base capabilities of Autodesk CFD through the Decision Center's customization and automation of common tasks. In addition, the Decision Center automates system design comparisons to speed up design-based decision making.
System Requirements For Autodesk CFD
Before starting the installation, please verify the following:
Your system meets the recommended hardware and software requirements.
You have the system settings required to install and run Autodesk® CFD 2018.
Note: Click here for the Autodesk® SimStudio Tools system requirements.
Compatible operating systems
Windows® 10 for x64
Windows® 8 and 8.1 for x64
Windows® 7 Home Premium, Professional, Enterprise, Ultimate (SP0 or SP1 for x64)
HPC operating systems (Solver only): Windows Server 2008 R2, Windows Server 2012.
Note: CFD 2016 is not verified to install or operate on Windows Server 2008.
Suggested Hardware
With the large number of computing options available today, it can be quite challenging to select a system that will deliver optimum performance and capacity at a reasonable price. Instead of recommending the "minimum" computing specifications to run Autodesk® CFD, we are listing the specifications of the computers used by the Application Engineers at Autodesk®.
Recommended Desktop
Model: Dell T5600 with Intel Xeon E3-1241 v3 @3.5 GHz (8 cores)*
RAM: 32 GB
Video: Nvidia Quadro 4000
Hard Drive: 1TB HDD
*If more speed is needed add a 2nd E3-1241 for a total of 16 cores
Recommended Laptop
Model: Dell M4700 with Intel i7-4710MQ @ 2.5 GHz (4 Cores)
RAM: 16 GB
Video: Nvidia Quadro K2000M
Hard Drive: 256GB SSD
Additional System Guidelines
Display
24-bit color setting at 1280 x 1024 or higher screen resolution
512 MB DRAM or higher OpenGL-capable graphics card (recommended)
256 MB on-board memory (minimum)
Media Reader
Pointing Device
Microsoft Mouse-compliant pointing device
Web browser
Windows Internet Explorer® 8 or higher
Internet connection
For web downloads and Subscription Aware Access
Notes
Autodesk® recommends a supported 64-bit operating system, a supported 64-bit processor, and a minimum of 12 GB RAM or higher.
Autodesk® recommends allowing Microsoft Windows to manage virtual memory, as needed. There should always be at least twice as much free hard disk space as system memory (RAM).
A DVD-ROM drive is not required if installing with the electronic download.