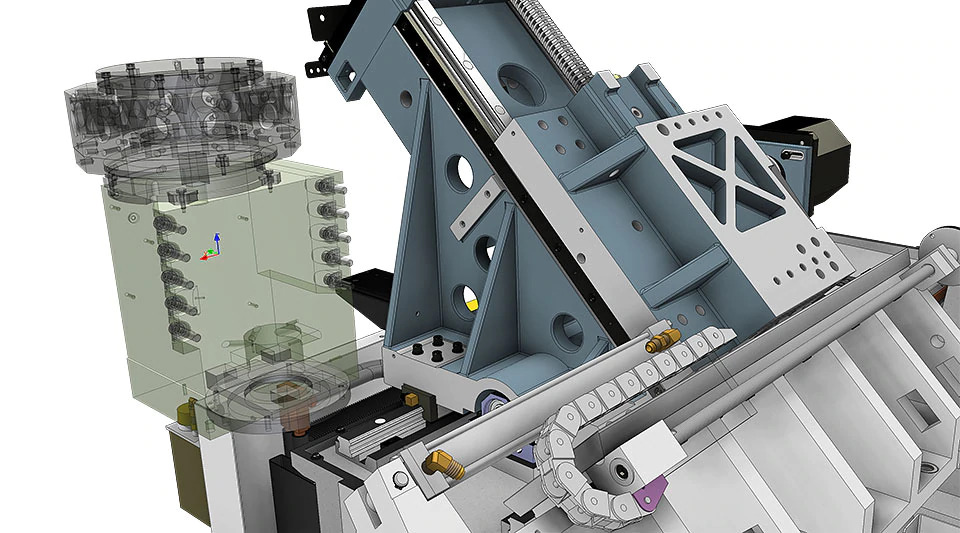 PRODUCT DESIGN &
MANUFACTURING COLLECTION
Accelerate your product design and manufacturing processes
What is the Product Design & Manufacturing Collection?
The collection is an integrated set of professional-grade applications that connect everyone, from concept to production, with shared tools to streamline your product development process.
Create high-performing product designs and production system layouts
Extend product capabilities and prevent product failures
Connect your team and your data from design to manufacture
What you can do with the collection
See how the collection gives you the power to create your most ambitious ideas, collaborate more efficiently, automate busywork, and explore more design options than ever before.
How the collection helps your business
Increase win rates and deliver faster
With a connected and automated toolset, quickly configure and deliver products to customer spec.
Improve product quality
Use advanced simulation to validate and optimize products and manufacturing processes.
Promote sustainability
Develop products and processes that optimize material use and minimize waste.
Expand product capabilities
Explore new possibilities to improve performance using the machines you already own.