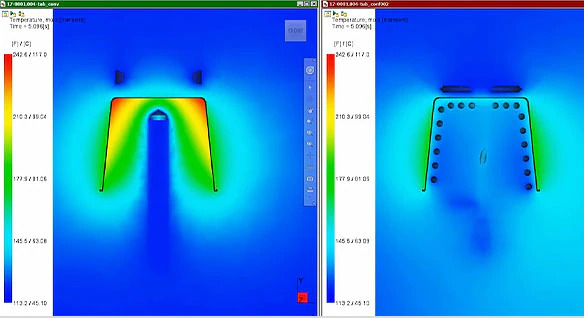 MOLDFLOW
Plastic injection and compression mold simulation for design and manufacturing
What is Moldflow?
Moldflow® simulation software lets you troubleshoot problems with plastic injection and compression molding. Advanced tools and a simplified user interface help you address manufacturing challenges, such as part warpage, cooling channel efficiency, and cycle time reduction.
Optimize part, mold, and process to reduce delays
Connect product design teams, minimizing delays and rework costs.
Autodesk Drive and Shared View enable content collaboration.
In-product Fusion 360 push for quick geometry changes.
Automation tools reduce setup and post-processing.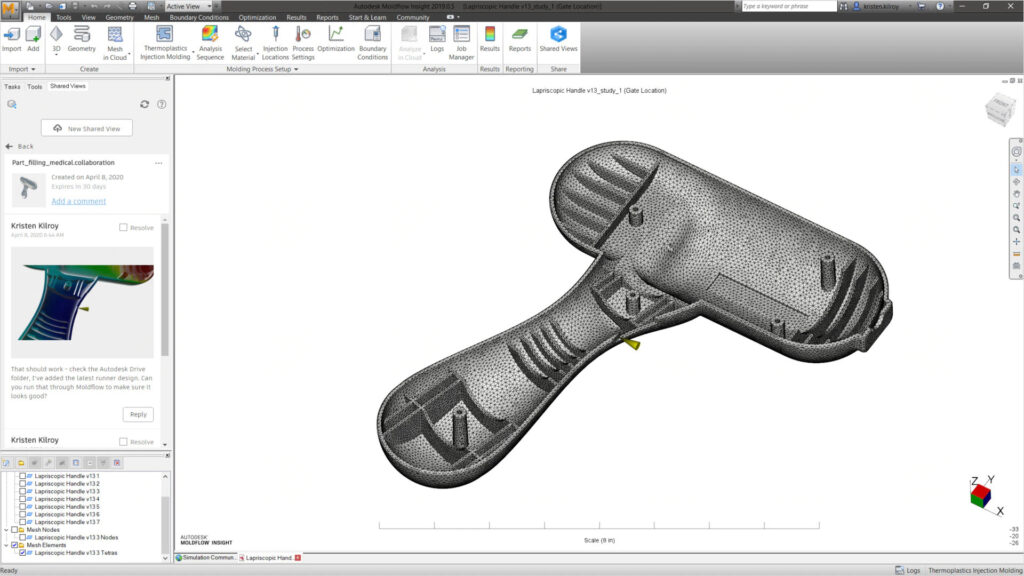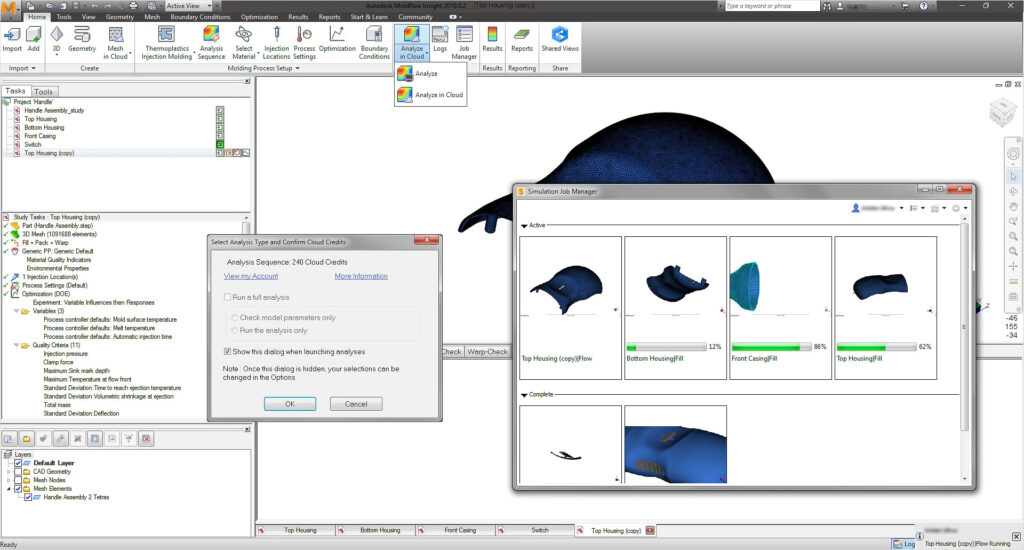 Expand solver flexibility to improve capacity
Minimize solver hardware limitations by using Moldflow Insight.
Mesh and solve Insight jobs with local, remote, and secured cloud server options.
Run multiple simulations concurrently with remote server and cloud solving.
System Requirements For Moldflow
Please contact us for more details. For existing Moldflow user, please provide your software version when contacting us.