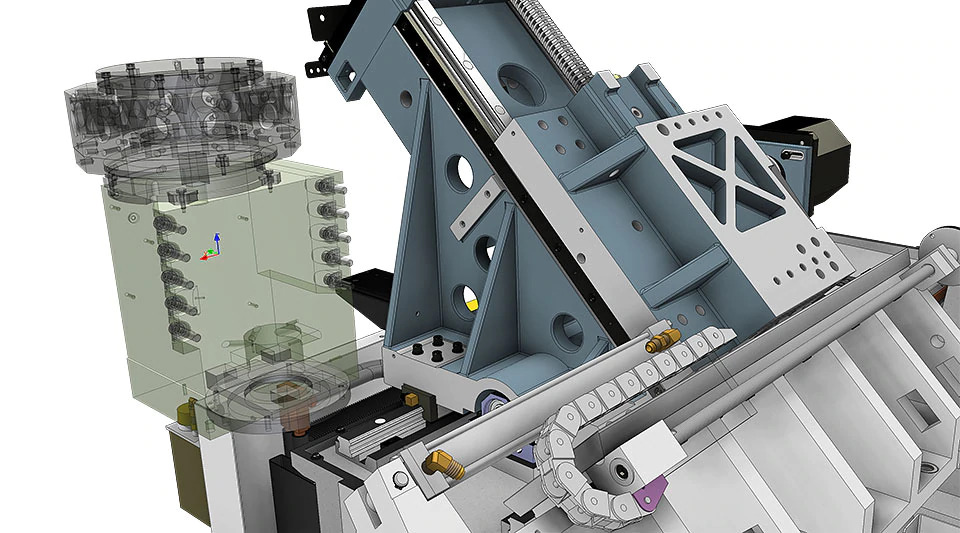 INVENTOR
Professional-grade 3D CAD software for product design and engineering.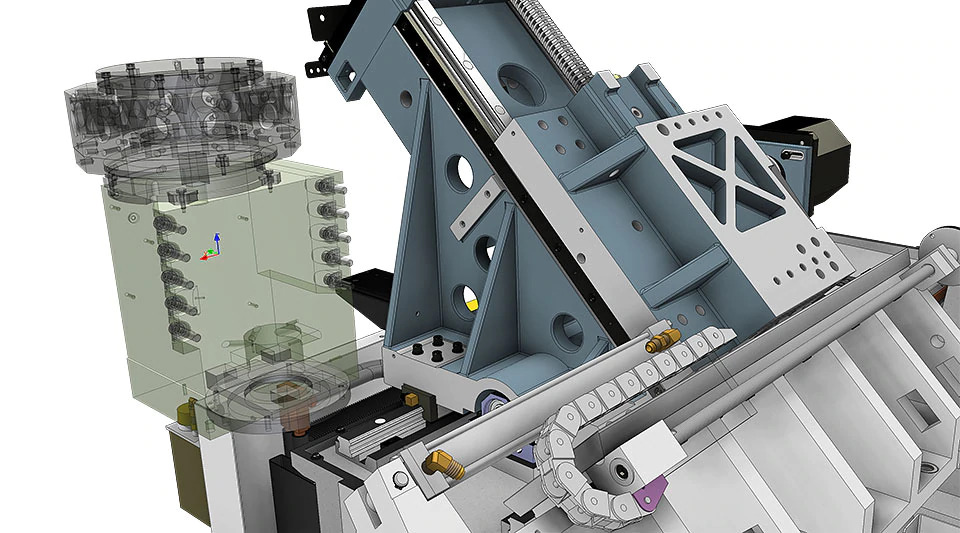 Work with a complete set of design and engineering tools
Inventor® CAD software provides professional-grade 3D mechanical design, documentation, and product simulation tools. Work efficiently with a powerful blend of parametric, direct, freeform, and rules-based design capabilities
Share timely feedback with built-in collaboration tools
Work with anyone, anywhere no matter what CAD software they use.
Use cloud-based design reviews to collect feedback from key stakeholders wherever they are.
Follow the entire product development lifecycle with one data model.
Satisfy demands for custom products and automated processes
Design efficiently using specialized tools for sheet metal, frame design, and tube and pipe.
Enable design, documentation, and process automation powered by iLogic.
Access Inventor API to create your own add-ins.
Go further by investigating Forge Design Automation API for running your job processes in the cloud.
System Requirements For Autodesk Inventor
Operating System
64-bit Microsoft® Windows® 10. See Autodesk's Product Support Lifecycle for support information.
CPU
Recommended:
3.0 GHz or greater, 4 or more cores

Minimum:
2.5 GHz or greater
Memory
Recommended:
32 GB RAM or more

Minimum:
16 GB RAM for less than 500-part assemblies
Disk Space
Installer plus full installation: 40 GB
Graphics
Recommended:
4 GB GPU with 106 GB/S Bandwidth and DirectX 11 compliant

Minimum:
1 GB GPU with 29 GB/S Bandwidth and DirectX 11 compliant

See the Certified Hardware
Display Resolution
Recommended:
3840 x 2160 (4K); Preferred scaling: 100%, 125%, 150% or 200%

Minimum:
1280 x 1024
Pointing Device
MS-Mouse compliant
Productivity: 3DConnexion SpaceMouse®, driver version 10.7.0 or later.
Network
Internet connection for web install with Autodesk® Desktop App, Autodesk® collaboration functionality, web downloads, and licensing.

Network license manager supports Windows Server® 2016, Windows Server 2019 and the Windows 10 desktop versions listed above.
Spreadsheet
Full local install of Microsoft® Excel 2016 or later for workflows that create and edit spreadsheets. Inventor workflows that read or export spreadsheet data do not require Microsoft® Excel. See Inventor Excel Requirements for more information.

Office 365 subscribers must ensure they have a local installation of Microsoft Excel.

Windows Excel Starter®, OpenOffice®, and browser-based Office 365 applications are not supported.
Browser
Google Chrome™ or equivalent
.NET Framework
.NET Framework Version 4.8 or later. Windows Updates enabled for installation.
CPU Type
Recommended:
3.30 GHz or greater, 4 or more cores
Memory
Recommended:
64 GB RAM or greater
Graphics
Recommended:
4 GB GPU with 106 GB/S Bandwidth and DirectX 11 compliant